Tips for packing each type of belongings during a move
Proper packing for a move is possibly the most important aspect. If you don't have enough time and, if possible according to your budget, you could hire a professional service to pack all your belongings ensuring their protection and avoiding any damage.
However, if you are planning to move and want to do the packing on your own, in this article we'll help you with some steps to follow and practical tricks to pack according to the characteristics of each type of belonging, from the largest and heaviest items to small objects of great value.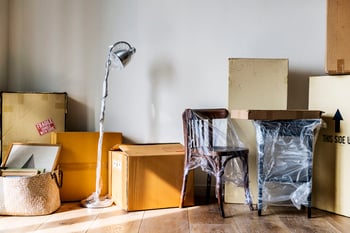 Furniture
Before starting the packing process, check the drawers and empty them so that the furniture is lighter and can be lifted and transported more easily.
It's also recommended to clean the furniture to avoid bringing all the dust and dirt that has accumulated over time to your new home.
D

isassembly of furniture

: removing the pieces can speed up the move and avoid possible damage. Remember to keep the screws or nails in a bag and know how to identify the furniture to which it belongs. For the largest parts of the furniture, such as the legs of tables or beds, it is advisable to place them in boxes.

✔

Tip:

Take pictures of the process of disassembling the furniture to remind you visually how you can put it back together.
Packaging by type of furniture:
Cabinets, tables, dressers or bookcases: cover them with blankets and fabrics so that they don't get scratched. If possible, get cardboard boxes, plastic, and special corner protectors for packaging. Remember to seal the drawers with duct tape to prevent them from sliding.
Sofas or armchairs and chairs: you can wrap this furniture with plastic wrap or Kraft paper to protect it from stains, humidity, or ruptures. If you have them, remove the legs, wheels, cushions or pillows and store them in plastic bags.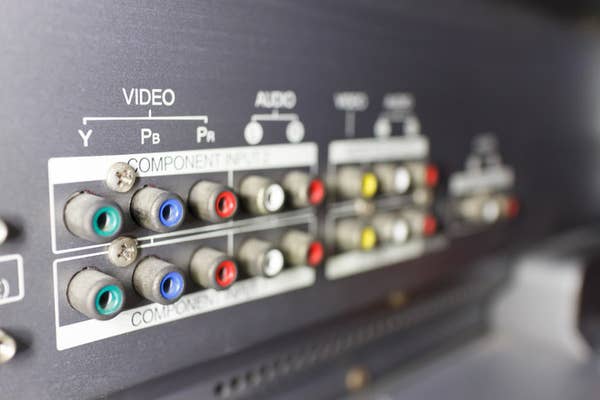 Home appliances
If the original packaging for the electronic equipment was kept, that would make packing much easier as there would be a custom cardboard box for transportation.
It should be noted that the packaging of these items is usually done by professionals who know how to uninstall the larger appliances and package the TVs or desktops with the care they need.
Packaging by type of appliance:
Small appliances: they are wrapped with bubble wrap to place them in boxes in a compact way without leaving space between them (toaster, coffee maker, among others).

Washing machine, dryer and dishwasher: make sure to drain all the water and put any external elements inside, such as hoses.

Television: It must be cleaned properly to avoid scratching the screen. If you don't have the original packaging, it can be covered with cloth or bubble wrap and it is important to store it upright / vertically.
Refrigerator: It's important to empty it in advance and disconnect it at least 24 hours before the transportation. To protect it, it can be covered with a mattress and plastic film.
Microwave: If it has a turntable inside, it's best to remove it, cover it with bubble wrap, and place it in the same box as small appliances. The microwave and its electrical cable can be protected with something padded and placed in a cardboard box.
✔

Tip: Take a picture of the back of the television and other devices so later on you can see how the cables should be connected again.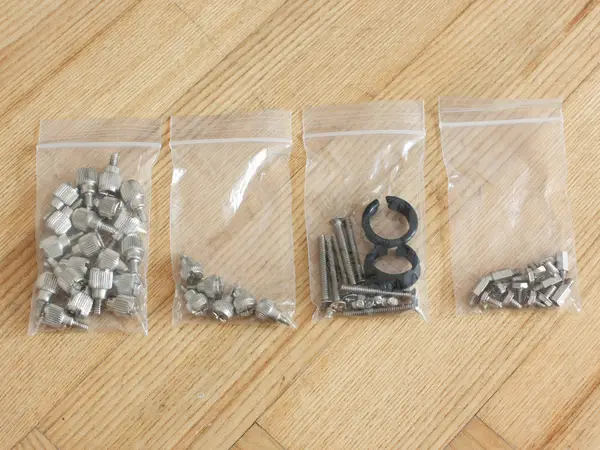 Small pieces (wrenches, screws, nuts, bolts, etc.)
To avoid losing

small and important things

such as jewelry, wrenches or screws, cables and nuts that are essential when assembling and disassembling furniture or electronic equipment, store everything in plastic bags, preferably with hermetic closure. Then stick a label over it to easily identify what's inside and where it should go.

✔

Tip: Small pieces that belong to disassembled furniture can be placed in a bag and attached to the corresponding packaging.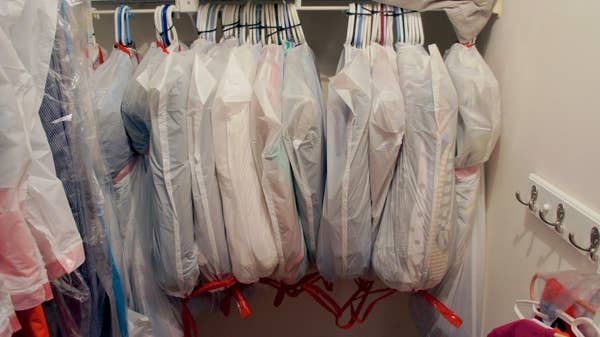 Clothes, linens or towels
Clothes can be packed in several ways, one of them is to have cardboard boxes ready and place china paper or plastic inside them to prevent them from staining.
Shoes, caps or hats are best placed in separate boxes to avoid damages.

A recommendation to organize your clothes is to place all the garments on your bed or table, streamlining the process of categorizing everything according to seasonality or use. Store the garments as compact as possible and write down the type of clothing in the boxes, making it easier to unpack.

✔

Tip: Remember to place the heaviest garments at the bottom of each box and the lightest on top.
You can also use your travel bags to transport your clothes or, if available, use the zipper covers for the most special items.
Another practical way to pack clothes and take care of suits, dresses or coats of delicate fabric is with plastic bags, placing clothes on hooks inside and tying a rubber band just below the hook to prevent the bag from falling.
There are wardrobe or closet boxes for specific use for clothes that need to be stored with a hook.

✔

Tip: If you use black plastic bags, remember to label them so you don't mistake them for trash.
For towels or linens such as sheets or bedspreads, you can use plastic bags to protect them from tears. Make sure not to fill them too much so that it's not complicated to carry.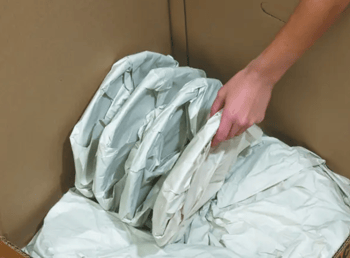 Fragile items (Tableware, glassware, etc.)
For the most delicate objects, from furniture with glass to decorative pieces, it is recommended to use bubble wrap and, if available, use packaging foam filling in the boxes.
Don't put too many objects together in the same box to avoid movement between them causing them to break.
It's essential to

place

a visible label or write the word "fragile" on the box to help identify that box and take special care when transporting it.
It is very important to make sure that the boxes for these items are sturdy and well sealed with duct tape anywhere that can be disassembled.
Packaging for specific fragile items:
Dishes and Crockery

: there are cardboard dividers for plates and glasses that are placed inside the boxes. Otherwise, try to place a base of paper, towel or tablecloth at the bottom to cushion the blows. Cover each plate with newspaper or bubble wrap and place them vertically in the boxes.
Glasses and cups: for greater protection, it is recommended to cover each one with kraft paper. It can also work with pillowcases, towels or any type of cloth. Lastly, fill the empty space of the box with paper.
Large mirrors: mirrors can suffer accidents during any move, so it's recommended to place an "X" with adhesive tape to stop the pieces if they were to break. Also, wrap the mirrors in kraft paper and bubble wrap or some cloth to protect them.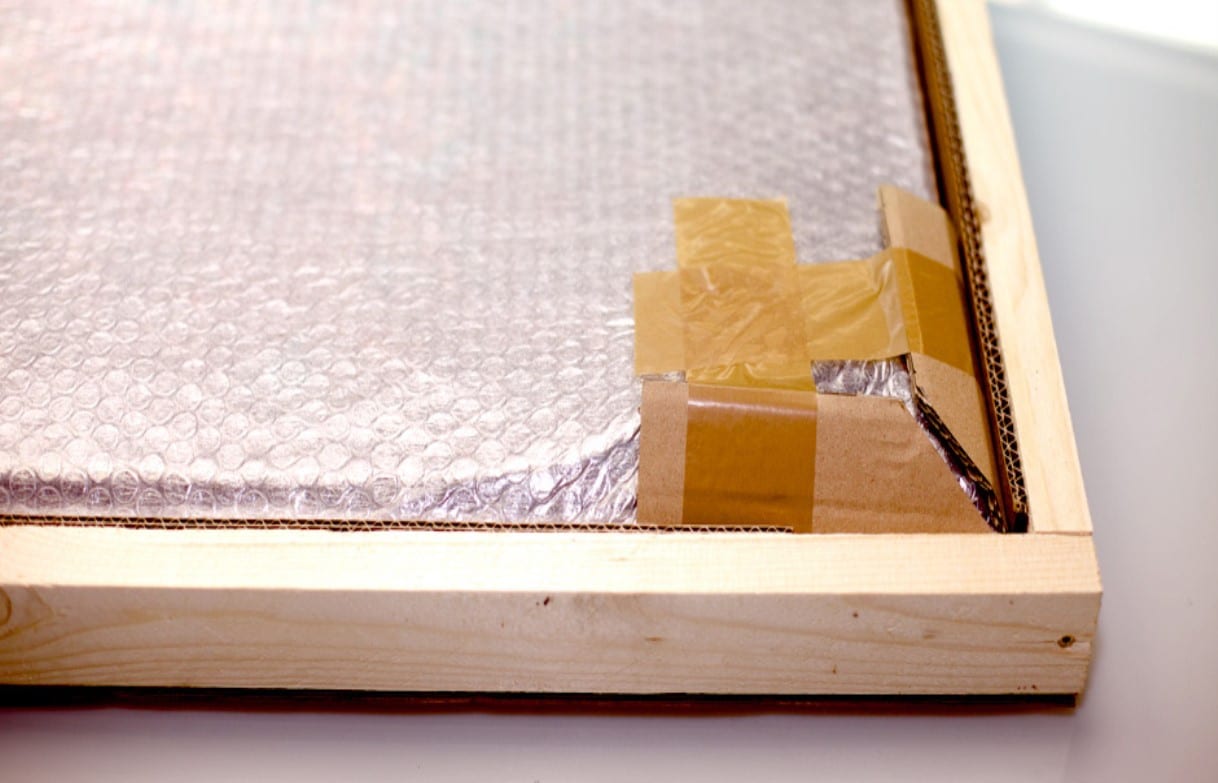 Paintings, pictures and art pieces
To transport the

pictures

it's recommended to wrap them in plastic film, but if they are very valuable or fragile, they can be double-coated with Kraft paper or bubble wrap.
For

large objects or art pieces

it is better to protect them in wrapping paper and bubble wrap.

Small pieces

can be packed with a bubble wrap layer and then packaging film, placing them in suitable spaces in the boxes and with a 'fragile' label.
Books and documents
If you have boxes of various sizes, it's better to pack books in the small boxes, since the large ones will end up being too heavy to move and could break.
If you only have large boxes, you can place the books at the bottom and fill them with different items of less weight.

The valuable or delicate books

that you want to protect during the move can be wrapped in newspaper. However, to prevent newspaper ink from damaging the book, it is recommended to use packaging wrap.

✔

Tip: To transport the heaviest books you can pack them in travel suitcases.
Liquids and powders
To prevent the liquids in containers from spilling, plastic cling film can be placed between the bottle and the lid before closing them.

Personal hygiene products, perfumes, makeup

and others can be completely wrapped with film and stored in hermetic bags.
To protect

fragile cosmetics

, you can place cotton around it.

✔

Tip: Consider getting rid of all low-cost products before the move.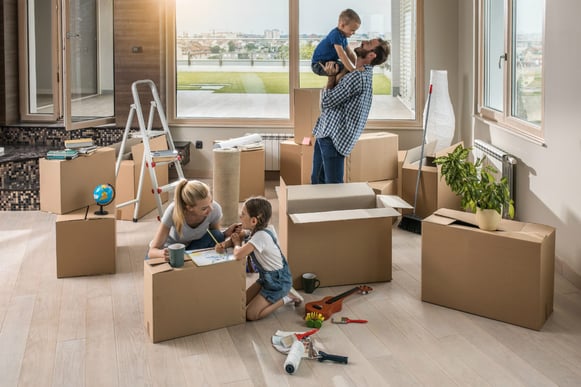 Remember that almost all the success of a move depends on the proper packaging.